Regular price
Sale price
$25.00
Unit price
per
Sale
Sold out
Light Roasted Ombligon Coffee Variety, Uniquely Processed & Farmed by Nestor Lasso 
200g €22,50 (1kg/ €112,50)  
It is quite hard to describe the indulgent experience of having any coffee that comes from Nestor Lasso, since every coffee he produces is unique. His farming and process practices, plus a range of exotic coffee varieties (Ombligon, Gesha, Sidra, Chiroso, Pink Bourbon, and others) are the perfect combination for greatness in your cup.
Variety

Ombligon Coffe Variety is an Ehtiopian landrace, cultivated in Huila, Colombia, it has a great potential due to its Ethiopian genetics, which truly shows in the cup. The Cheery is elongated and has a belly button shape on the base, reason why is called by the locals Ombligon (Belly button in Spanish)
Process details

Ombligon Coffee Variety Natural Process Details

1. the cherries are picked at optimal maturity stage, with brix degrees ranging between 21 - 24 degrees.

2. the cherries are put into open plastic tanks and are left oxidising for 48 hours. during these 48h, the coffee must (juice or extract produced during the oxidation) is constantly being recirculated. the coffee must be monitored and analysed to make sure that it is at 19 brix degrees and that the ph doesn't fall under 5.

3. all the cherries are emptied in a tank of cold water and the ones that stay afloat (unripe, lower density, broca infected etc…) are manually removed.

4. the cherries are then rinsed with water heated at 50° c (thermal shock) to loosen their molecular structure and kickstart the fermentation process before being transferred into airtight plastic bins to start their anaerobic process. before closing the lid of the tank, brewers' yeast is sprayed on the cherries at a ratio of 1:5 (1 gr yeast / 5kg cherries) diluted in 32°c water. the cherries are left fermenting for 38 hours whilst endemic microorganisms and the added yeast multiply.

5. the cherries are then mechanically dried for approximately 12 hours to dehydrate as fast as possible and reached 18% moisture content.

6. the cherries are placed in closed plastic bags and left to stabilise for 2 days in a dark room.

7. the cherries are placed in marquesinas to finish the drying process for approximately 15 days until reaching 10.5-11.5% moisture content.

Location

Origin: Colombia
Farm: El Diviso
Region: Pitalito, Huila
Altitude: 1750 m.s.l.
Area : 14 ½ hectares
Shade: Native and fruit trees

Coffee Supply Chain

Actors involved in the coffee supply chain
Nestor Lasso (El Diviso Farm) – CATA Exports - Lucky Cat - YOU 🫵🏼

View full details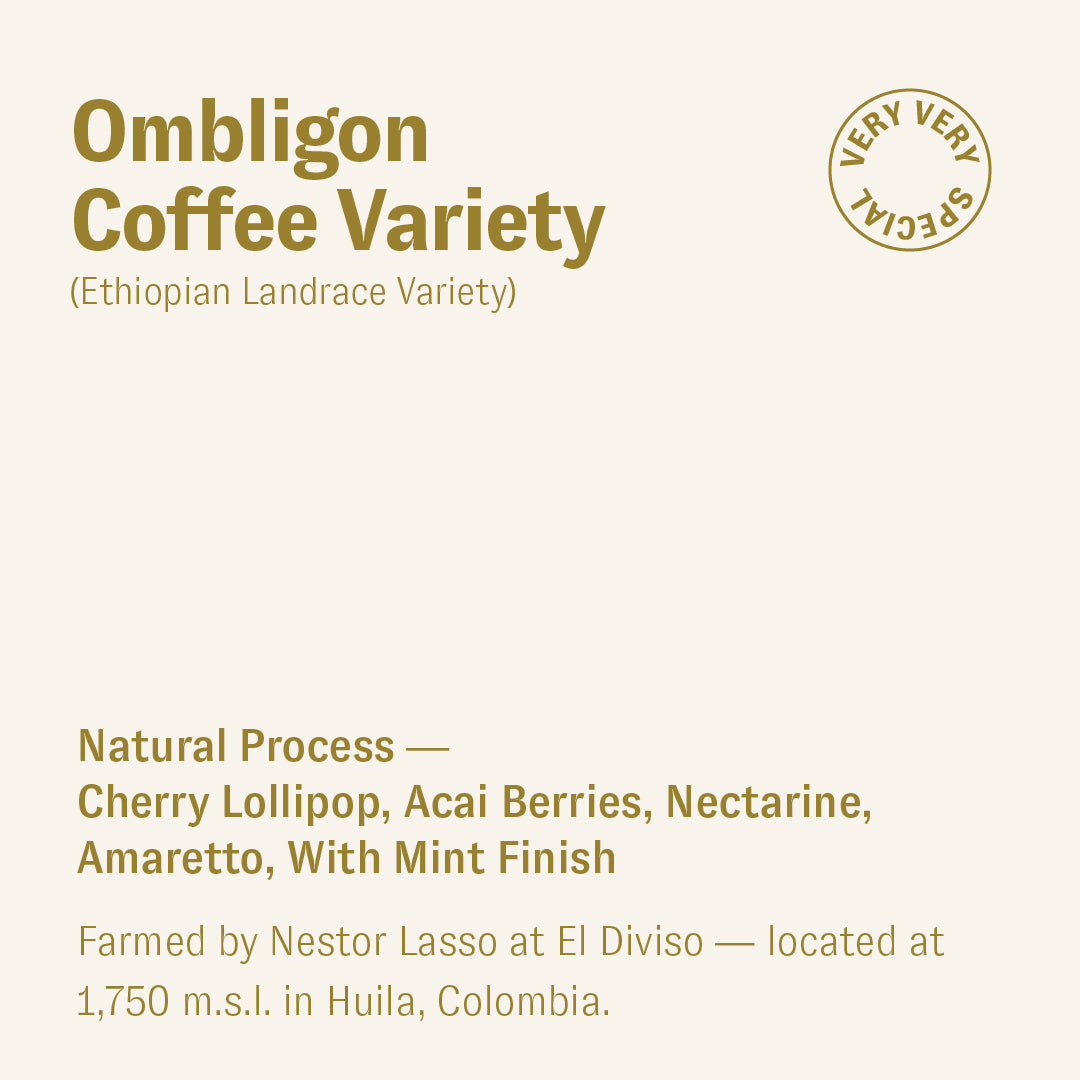 Free Shipping

In Germany for orders above €32 Free shipping.
In EU for orders above €62 Free shipping.